Coordinated School Health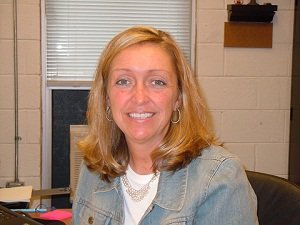 Mischelle Black
Health Coordinator, Ed. S

CSH Office Phone:
423-613-1893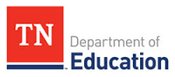 Title VI and IX Contact Information
If you have any questions concerning Title VI or IX please contact us at 423-623-3811 x255
Mischelle Black, Coordinator
Please visit our School Board Policies page to access the Title VI or IX policies.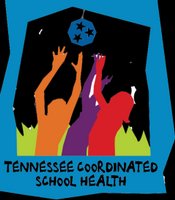 Children Must Be Healthy To Be Educated & Must Be Educated To Be Healthy

Components of a Comprehensive School Health Program – A Coordinated Approach "Where Health & Academics Merge"
Healthy School Environment:
The physical, emotional, and social climate of the school. Designed to provide a safe physical place, as well as a healthy and supportive environment that fosters learning.

Possible Activities - Periodic checking of playground/physical education equipment to assure safety, monitor where accidents occur, continue practice of a disaster plan, continue practice of a fire plan, continue to make faculty aware of a violent episode plan, and continue to assure handicap accessibility.
Health Education:
Classroom instruction that addresses physical, mental, emotional, and social dimensions of health; develops health knowledge, attitudes, and skills; and is tailored to each age level. Designed to motivate and assist students to maintain and improve their health, prevent disease, and reduce health-related risk behaviors.Possible Activities – Hand washing activities, health fairs, reading books on health related activities, parent activities to involve and inform the family of health related issues.
Physical Education:
Planned sequential instruction that promotes lifelong physical activity. Designed to develop basic movement skills, sports skills, and physical fitness as well as to enhance mental, social, and emotional abilities.Possible Activities - Tetherball, walking contests, encouragement towards activities that are not always team oriented such as dancing, tumbling, walking or aerobics. MOVEMENT.
Nutrition Services:
Integration of nutritious, affordable, and appealing meals; nutrition education; and an environment that promotes healthy eating behaviors for all children. Designed to maximize each child's education and health potential for a lifetime.
Possible Activities- Recipe contests for parents, utilization of county extension agent, taste-testing, develop curriculum for teachers to incorporate into other classes, staff training and in-services teach parents how to develop healthy meal plans.
Health Services:
Preventive services, education, emergency care, referral, and management of acute and chronic health conditions. Designed to promote the health of students, identify and prevent health problems and injuries, and ensure care for students.
Possible Activities - Training on universal procedures, providing in-service for staff on certain medical conditions, counseling with parents and children on identified health related conditions, assist families in obtaining appropriate health services, coordination with health department services, assure that appropriate first aid supplies are in the school, hold health-screening events.
Counseling, Psychological & Social Services:
Activities that focus on cognitive, emotional, behavioral, and social needs of individuals, groups, and families. Designed to prevent and address problems, facilitate positive learning and healthy behavior, and enhance healthy development.
Possible Activities - Incorporate the use of conflict resolution principles into all classes, coordinate activities with school guidance counselors, development of a mentoring program utilizing volunteers from the community, development of a parenting newsletter, development of peer mediation and/or peer tutoring programs.
Health Promotion for Staff:
Assessment, education, and fitness activities for school faculty and staff. Designed to maintain and improve the health and well being of school staff, who serve as role models for students.
Possible Activities - Provide health screenings for employees by utilizing the school nurse, wellness coordinator, or other community agencies, provide preventive health information on a variety of topics to staff, access or develop employee assistance programs, provide training for teachers in conflict resolution and stress reduction, develop walking programs.
Family and Community Involvement:
Partnerships among schools, families, community groups, and individuals. Designed to share and maximize resources and expertise in addressing the healthy development of children, youth, and their families.
Possible Activities - Have a representative attend community health council meetings, utilize community centers for after school activities, partner with churches for mentoring programs, utilize law enforcement agencies for faculty training on safety issues, enlist parents to oversee activities, enlist the Red Cross, American Heart Association, American Cancer Society to help provide decision making skills curriculum.
Second Harvest Backpack Program
Newport Grammar School
Charlotte J. Mims Clinic

320 Eight Street,
Newport, Tennessee 37821
Phone:
423-
Fax:
423-

We look forward and are honored to serve your healthcare needs.

Please call 423- to schedule an appointment, consent forms and registration forms will be required.
Did you know that we have our own on-site school-based clinic?

The staff provide a wide range of medical and behavioral health services for Newport Grammar School students and their families, school staff, NGS retired teachers/employees, city and county school board members, county school system administrators and administrative staff, and City of Newport employees. These services include allergy injections, treatment for acute illnesses, well-child visits, school and sports physicals, immunizations, hearing and vision screenings, pediatric behavioral health services and more!

The clinic is open Monday through Friday, 7:30-4:30 (last scheduled appointment is 4:00), even if school is closed.

Call (423)- for more information or to schedule an appointment!

Most private and public insurances are accepted and sliding fee discounts are available to those without insurance and who meet certain income requirements.
Who are we?
A health care clinic located within Newport Grammar School seeing patients year round, Monday through Friday 7:30am - 4:30 pm.
Who works in our clinic?
A professional team comprised of a Family Nurse Practitioner (on site & Telemed), Nurse, Therapist and Receptionist.
What services are provided?
Patients are seen for sick visits, routine health screenings, well-child visits, sports physicals, immunizations, lab-testing, minor injuries, behavioral health services and referrals as needed to other specialists.
How does this help you?
When you are sick you have immediate access to health care at your workplace and for students at their school. Convenient for parents, verbal permission is given and the patient can be seen in the clinic. This benefit limits the time away from work and school.
How are services paid?
We will submit claims to insurance companies, standard co-pays will apply. If you are without insurance we will provide services on a sliding scale based on income and offer discounted charges for lab services.
Who can be seen in our clinic?
Students of Newport Grammar School, staff of the school and immediate family members of students and staff, retired Newport Grammar School employees/teachers, City & County School System Board members & families, County School System administrators & families, City employees & families.

Please note that students can be seen in the Cherokee Clinic during the regular school day when accompanied by their parent and/or with parent permission and a school nurse referral. No student will be sent to the Cherokee Clinic without parent permission.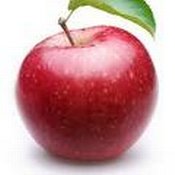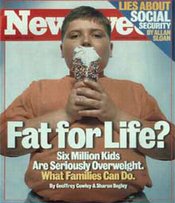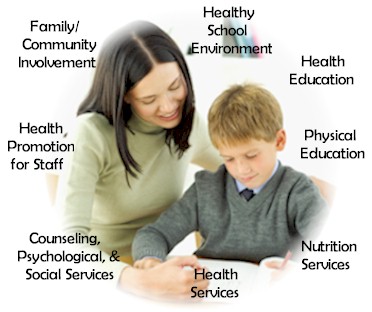 Addressing the Whole Child, A Healthy Child is a Happy Child